How Social Media Changed The Travel Industry, And How Your Business Can Benefit
It almost doesn't bear repeating how wide-ranging and endemic the effects of social media are on nearly everyone's day-to-day lives, and also the daily activities of businesses.
The travel industry, in particular, has seen a great many changes that came as a result of social media. Now we know that change does not mean the end of the world, especially if you're dealing with a highly motivated and engaged audience, which the travel industry has in abundance.
Let's take a look at the most influential changes social media has made to the travel industry, and how you can utilise them to help your business succeed.
People love to share their travels
97% of millennials like to share pictures on social media of their travel adventures Click To Tweet an if you're in the travel industry, this is definitely something you can benefit from. This means that if you give incentive for social media users to share content about your site, you will tap into great word-of-mouth marketing in a demographic that is known to engage online.
You can provide personal customer service
Social media has put us in instant contact with each other, and the same is true for businesses. As business owner, you have the ability to address unhappy guests on a public forum in such a way that shows that you care about your customers. The flip side being that receiving a constant flow of positive reviews is a great way of generating interest in your business.
You can reward their loyalty
This change goes hand in hand with customer service. By leveraging social media, you can reward your customers for reviewing your establishment on sites like TripAdvisor, which helps you rank better on the site, or even use hashtags tailored to your business which raises awareness of your services. Social media is a great way to show that you are invested in your customer's enjoyment and travel experiences, and will go a long way to creating a favourable reputation.
It's easy to do research
It is now, more than ever, the easiest thing to perform travel research online. Internet users benefit from a wealth of information from the social media platforms, that enable them to make smarter choices when it comes to where and when they will travel.
The benefit for your business? You can now just as easily see how travellers interact with your particular set of services, and you can also keep an eye on how potential customers perceive your business.
If you want to find out how your business can benefit from being active on social media, don't hesitate to contact us today!
Related Tags: Tourism Social Media
Subscribe forFree Marketing Tips!
Join our mailing list to receive the latest online marketing tips.
Categories
Join Our Facebook Group
Join our Facebook community for free travel marketing tips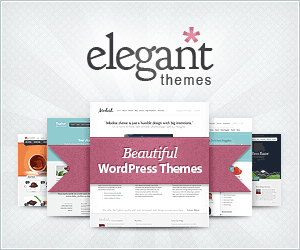 Connect with us
SOCIAL MEDIA CHANNELS
Deep Blue Digital Marketing © 2017. All rights reserved